MCM is a luxury travel goods and accessories brand uniquely defined by its combination of a contemporary aesthetic and focus on functional innovation. Unapologetically irreverent with the energy of a fashion renegade, MCM is unconventional with their rebellious designs and unexpected styles. A global brand, sold in 478 stores in 35 countries, appealing to the global nomad generation of dreamers, creatives and digital natives.
This new digital flagship is designed to bring together mobile, digital and physical for one brand vision, to become an inspiring brand for the 21st century global nomad.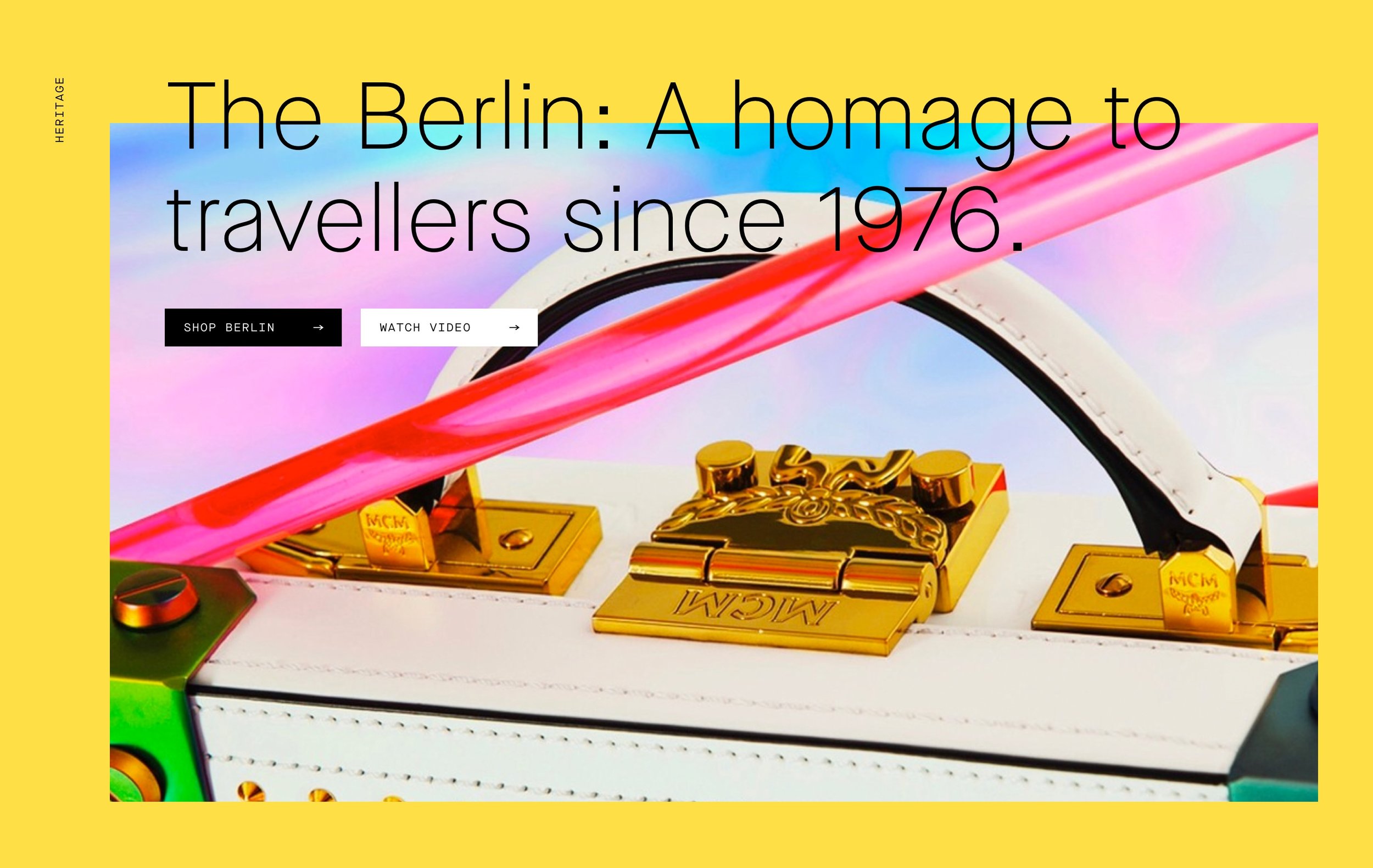 For brands today, digital is a powerful and vital tool to grow business. Therefore the site needs to be a differentiator, increasing brand engagement metrics and increasing sales by growing conversion and motivating customer to buy more than one product.
MCM has a unique, rich brand story. A Korean brand with german roots. Using storytelling as a way to connect with users in a meaningful way, the site is designed to pepper in brand stories at every part of the consumer journey.